WHY CHOOSE BANTON BUSINESS & LEGACY LAW
Attention. Knowledge. Experience. Values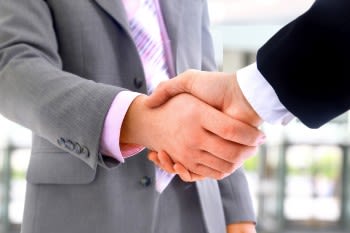 Choosing a law firm to help you protect your assets and legacy is extremely important – especially when you own or are an owner of a family-owned business. You want and need a firm that really knows their stuff. You need a firm that specializes in this very complex aspect of the law – a firm whose PRIMARY practice is business and personal asset protection. And since there are many legal AND ethical issues to consider, you also want and need a firm that shares your faith-based values.
The following are some of the reasons some of our clients have told us they chose us over other firms. We suspect some of these may be important to you too:
Attention – We are a small, family-owned and operated firm. We are that way on purpose. We know all of our clients personally. And because we are a family-owned firm, we know the ins and outs of running a business. We can relate. At Banton Law you'll receive personal care and attention – just like one of your family.
Knowledge – We have a unique combination of knowledge when it comes to the protection of the assets and legacy of your family owned business – business succession planning and asset protection, general estate planning, and elder law. Since our focus is limited, we stay on top of the constantly changing laws affecting our area of focus. And that means you always receive advice based on the most current laws in effect. Now many small firms have one of these but it's rare to find all of these under the one roof of a small firm. Because we do it all here, you can be sure that we'll manage every aspect of your plan in-house. And this improves the speed with which we work and the quality of the plans we develop.
Experience – We have been practicing this type of focused law for nearly 4 decades. We've developed hundreds of plans and have been involved in hundreds of different probate situations. We have learned a trick or two – things that you only learn through experience. And it's this experience that you get when you become one of our clients. But that's only relevant when those working on your case or plan have that experience, right? That's why every case and every plan is managed and overseen by our most experienced senior partner – Steven Banton.
Values – Just because something is legal, doesn't mean that it is morally right. There are many things that you could legally do that may not fit with your faith-based values. We understand that. As believers ourselves, we make sure that whatever we recommend is both legal and morally acceptable.
If this represents what is important to you and you are ready to take steps to better protect your business and personal assets and ensure the legacy you want, why not schedule a FREE consultation and get to know us - first hand.