Estate Plan Maintenance Attorney in Ellisville, Missouri
Banton Business & Legacy Law Client Care Maintenance
Estate Plan Maintenance Ensures Minimum Tax Payments & Peace of Mind
Congratulations! You've done it! You've taken an important step toward protecting your legacy and securing your family's future. You've spent the time and money to create a legally binding estate plan. It protects your assets from unnecessary taxation and perfectly conveys your wishes for how you want your estate to be passed on to your family and other beneficiaries. But, unless it is MAINTAINED - regularly and properly - it may not provide the protection you want when the time comes for its use.
The Situation: Things Change that Can Affect Your Estate Plan
First, your estate plan specifies how your estate is to be handled. However, in order for your estate plan to do its work properly, property deeds, titles, and beneficiaries of many of your assets will need to be modified to ensure that they are aligned with your wishes. And, of course, as time goes on things change. So, it's very important that as assets are bought, sold, or changed that those changes are reflected in your estate plan.
Second, your estate plan represents things as they are at this point in time. It protects the assets you own right now. In the event of your death, it distributes assets to those who are alive and/or to organizations that exist right now. It names executors and trustees who are alive and trusted right now. It protects your assets from taxation based on laws that are in effect right now. But tax laws change. And unless your estate plan is maintained and kept up to date with current tax laws, your estate may end up paying more taxes than it is legally obligated to pay. So it is critical that your estate plan documents are kept up to date and reflect the current tax laws.
The Problem: The Vast Majority of Estate Plans Are Not Maintained to Keep Pace With Changes
But the truth is the vast majority of estate plans are never updated. And so many times probate or other asset battles must take place to settle the estate and/or provide for the trust owner's wishes. We all have the best intentions. We now know we need to maintain our plan. We all plan to review and make changes on a regular basis. But it never gets done. At least not by the majority of people. Now if you are like most people you'll put your plan in your legacy drawer or safe deposit box. And there it will stay without modifications until it is needed. And life and tax changes go on. Assets are acquired and sold. Additional members join or leave the family, and so on. Your plan becomes less effective. So how can you avoid this situation?
The Solution: Our Estate Plan Maintenance Program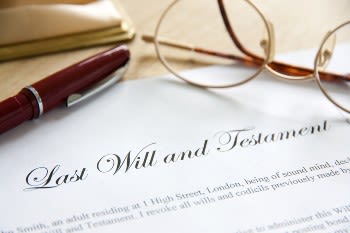 Our Client Care Maintenance Program solves these problems and ensures that your estate plan is never obsolete. Here's how it works: You will pay a small annual estate plan maintenance fee. And for that we will do the following:
Provide you with, and maintain, a secure online document portal where you can store all of your trust documents, titles, deeds of trust, financial files, insurance policies, tax returns, brokerage account statements, etc. - Any and everything that may be required by anyone who is responsible for executing and/or administering your estate

Schedule and hold a family meeting with you, your family and your other financial advisors (financial planner, CPA, insurance broker, etc.) to review and explain the provisions of your estate plan, the process to follow in the event the plan must be executed, and the ongoing maintenance plan process

Perform the initial estate funding/alignment process. We'll make sure that all of your assets are properly titles and aligned with the terms of the estate.

Schedule and perform an annual review of your assets and your estate plan with you and make sure that any changes to your plan, your assets, and your trustees and/or executors in the previous year are properly accounted for and modified in your estate plan

Produce and have you execute the new plan document - if and when required

Review your plan annually to ensure that your plan is kept up to date with any state statutes and tax law changes that may affect your plan. We'll make the necessary modifications to your plan and once you have executed your agreements your estate plan enters what we call the maintenance phase of your plan

Schedule and hold a family and financial planning meeting with you and your other financial advisors annually - if desired and/or needed due to any specific estate plan modifications that would warrant a discussion, i.e., change in trustees and/or executors, change in estate distributions, etc.
If you are ready to take steps to better protect your business and personal assets and ensure the legacy you want, why not schedule a FREE consultation to get to know us — first hand.